New articles from Borovtsov & Salei in the scientific and practical journal "Pravo.by".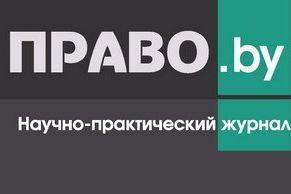 Associate Yuri Kozikov prepared a scientific and practical article "Criteria, the procedure for the execution and contest of major transactions in the Republic of Belarus and foreign countries," published in the January issue of Pravo.by magazine. The article discusses the concept, procedure for making and challenging major transactions of business entities under the laws of the Republic of Belarus and the laws of the countries of the EAEU, explores the existing approaches and positions of Belarusian and Russian scientists on the issues being studied. Based on the results of the analysis, the advantages and disadvantages of certain provisions governing the institution of large transactions are highlighted, and proposals aimed at improving the legislation on large transactions are developed.
Link to article (in Russian).
"The exercise of rights by the heirs of a participant in a business entity: doctrine and problems of practical implementation and protection" - an article by adviser Alena Salei and lawyer Yulia Shuba.
This article examined issues related to the exercise by heirs of the rights of a deceased participant in a business entity. Particular attention was paid to the "moment" of the emergence of the rights of a member of the company of the person who inherited the shares (share in the authorized capital), fixing the procedure for fixing the transfer to the trustee of the rights to shares, determining the content of the powers of the trustee.
The article (in Russian) is available here.