Yuri Kozikov at the roundtable "Photos from the Web: Using Without Copyright Infringement"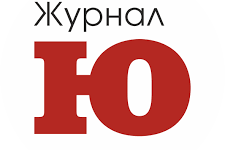 On January 23, advocate Yuri Kozikov spoke as an expert at the round table "Photo from the Web: Using Without Copyright Infringement" organized by Jurist magazine.
The program of the round table included 10 topical questions, the answers to which are important to everyone who is faced with the need to use other people's photos.
Round table program:
1. Author = copyright holder?
2. Which photos are protected by copyright and which are not?
3. How to find the author (source) in the network?
4. Author's consent: exclusive rights assignment agreement or license agreement? Advantages and disadvantages. Recommendations
5. Remuneration: what to look for?
6. What if the author is impossible to find?
7. In what cases can I use the photo without the permission of the copyright holder and without payment of remuneration?
8. Photobank: important terms of the User Agreement.
9. Creative Commons License: What is Important to Know?
10. Copyright protection. Responsibility. Case Study
You can familiarize yourself with the presentation of the speech at the round table at the following link (in Russian).
You can find the article by Yuri Kozikov "We use photos from the Internet without copyright infringement" here (in Russian).