Borovtsov & Salei in the Royal Industrial Club of Amsterdam (the Netherlands)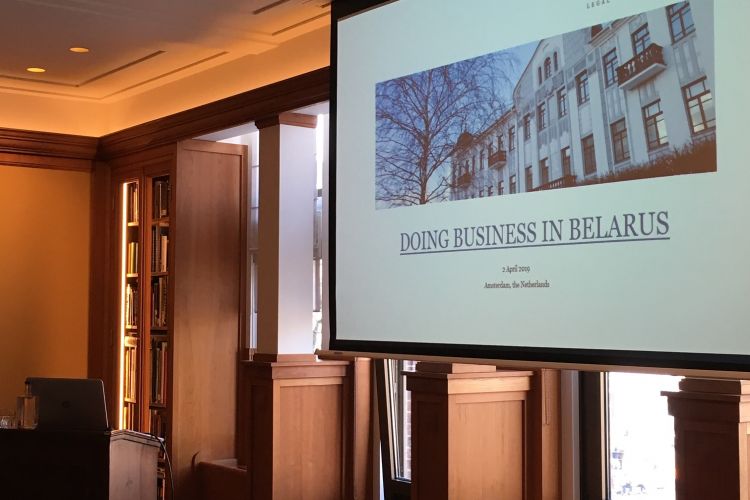 On 2 April 2019 Borovtsov & Salei represented by Senior Associates Nikolay Artemyev and Illia Salei and Junior Associate Saman Negaresh have presented Belarusian political and economic climate, legal framework and potential investment opportunities to Dutch business community. At time of presentation our lawyers provided an overview of such special legal and tax regimes available to investors in Belarus as High Tech Park and Great-Stone Industrial Park.
The event was co-organized by Borovtsov & Salei and the Embassy of the Republic of Belarus in the Kingdom of the Netherlands and hosted by the Royal Industrial Club of Amsterdam.