Illia Salei provided his comment on Decree No. 8 to 'Bankovskoe Delo' magazine (Russia)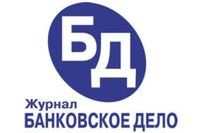 Magazine 'Bankovskoe delo' (Banking Business) in its March edition No. 3 have published a commentary of Senior Associate Illia Salei re Decree of the President of the Republic of Belarus No. 8 of 21 December 2018. Illia has briefly described the law and underlined certain problematic issues thereof.
Full text of the commentary can be found here (in Russian).