Working with a Russian counterparty: practice from Borovtsov & Salei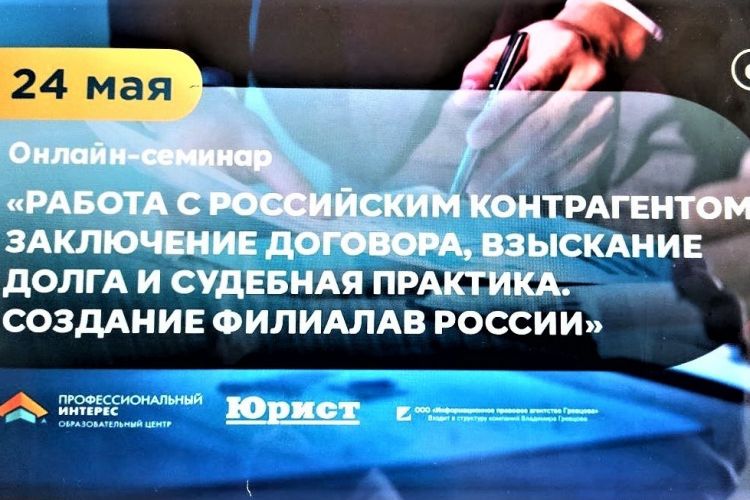 May 24, 2023 partner of Borovtsov & Salei Znak Nadezhda, lawyer, spoke at the online seminar "Working with a Russian counterparty: conclusion of an agreement, debt collection and judicial practice. Establishment of a branch in the Russian Federation".
The report on the issues of concluding an agreement with a Russian counterparty is based on the practical experience of the Borovtsov & Salei team in drafting, analyzing and working with various agreements, one of the parties to which is a Russian entity. The speech touched upon the topics of legal regulation of foreign trade activities and foreign exchange transactions in the Russian Federation, emphasized the features of some agreements that may lead to additional obligations of Belarusian entities for the calculation and payment of taxes in the Russian Federation, proposed the wording of certain provisions of the agreements, and also gave recommendations on checking the Russian counterparty before signing the contract as well as providing answers to questions from the audience.
We would like to thank the magazine «Lawyer» and the Educational Center «Professional Interest» for organizing the event.