Borovtsov & Salei team has shared its ICO experience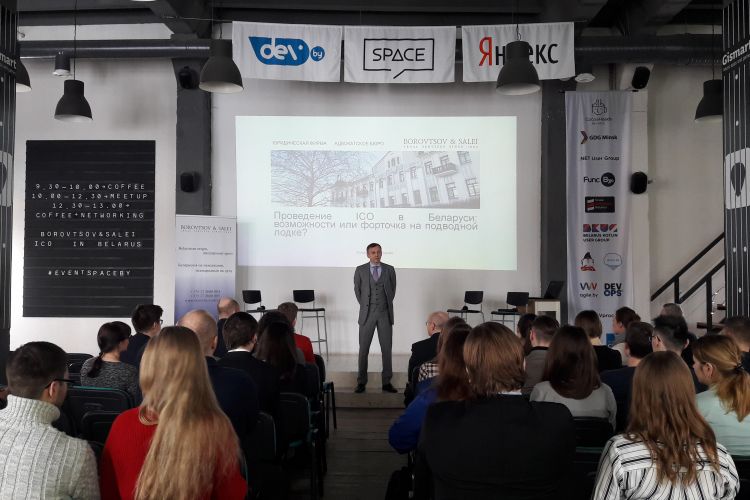 On 6 March 2018 Senior Associate Nikolay Artemyev and Junior Associate Saman Negaresh have spoken at the meetup organized by Borovtsov & Salei and dedicated to ICOs in Belarus. The event gathered together representatives of IT companies, Belarusian banks and real busienss, as well as interested in the issue of scientists and students.
Together with the experts, i.e. Chairman of Belarusian Blockchain Association Aliaksei Varabei and auditor Anastasia Pekarskaya, we talked about the opportunities and risks of ICOs in Belarus, discussed trends in the market, as well as international practices and prospects for future relationships between ICO operators, crypto-exchanges and banks. During the meetup we have underlined that Belarus could be more attractive for holding an ICO than, for example, such popular jurisdictions as Singapore, Switzerland, Estonia or Isle of Man. However, holding an ICO in Belarus also causes significant risks which our team paid special attention to.