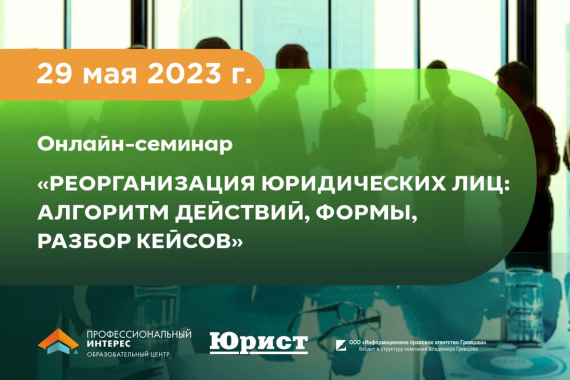 On May 29, 2023 Znak Nadezhda, lawyer and partner of Borovtsov & Salei, spoke at the online seminar "Reorganization of legal entities: algorithm of actions, forms, case studies".
The report reveals the features and cases of applying reorganization in the form of a spin-off, gives practical recommendations on the adoption and content of a decision on reorganization, drawing up a separation balance sheet and an explanatory note to it, explains the nuances of notifying creditors and the operation of the principle of universal succession when reorganized in the form of a spin-off.
Borovtsov & Salei has many years of experience in supporting the activities of companies and is ready to provide you with the necessary assistance and advice.